How to Get a Roof Estimate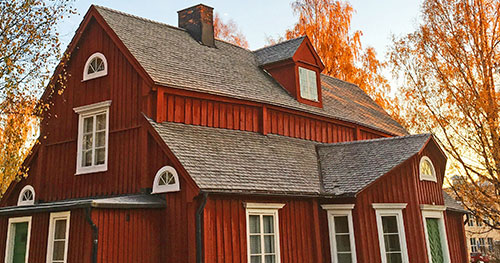 If you know it's time to get a new roof, or suspect hail damage, or need an assessment, we are here for you. We can provide pricing for roof types as well as answer any questions you have. If you know for sure you need a new roof or need emergency repair – let us know so we can expedite the process. Getting in-person pricing is easy: we'll just show up, climb the ladder, and scan the roof to see if everything is in good shape, or report any damage or age issues that could lead to leaking. Also, if you know any reason why the roof should need repaired, or where, because of damage to the interior of the home – let us know so we can inspect the interior damage and begin tracing the leak to the exact spot of failure above the rooftop.

Getting an estimate on different roofing types is also easy, as we can start with asphalt shingle pricing and also give you estimates on composite or other types. There are a lot to choose from, but many people these days are choosing asphalt shingle, but that doesn't mean you can go all-out and get a 40-50 year roof type like metal or composite. It might be interesting to factor in the savings from such a roof, as now many people are informed about how inflation works – paying for a 50 year roof now can actually be a hedge against inflation as replacing shingles in 20 years will involve the dollar-inflationary cost of money in the FUTURE! Crazy to imagine saving a ton of money from buying a better roof today!
If you are unsure of what type you want, you can always use online searches to understand some of the materials, just look at some of our other service pages, such as shingle type to see a list of various materials.
Many people ask, why does everyone seem to use asphalt shingles? The truth is, it's the norm, and it's also super cost efficient. They are great materials, though others are tougher and last longer, or serve different purposes. There is certainly nothing wrong with asphalt, especially when installed professionally with the proper flashing and ventilation. There is so much to know about this topic, but we will make it all easy to understand!
If you have any questions or want to skip the jazz and get us on your roof to see what's going on – that's why we are here! We look forward to seeing if you need us, and if so, how we can help!